We are very happy to announce the launch of another brand new website for our client Broke Mechanic.  You can check out their site by clicking here BrokeMechanic.com.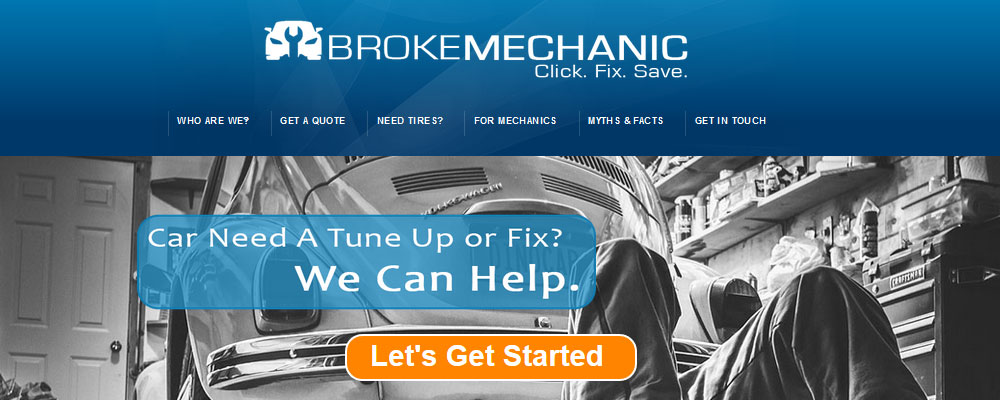 Spider Bay Studios created a brand new logo, new business card design and a fully functional beautiful new website for Broke Mechanic.  This was a great project that we had a ton of fun working on.
Our goal is to save customers money, by providing competitive quotes for vehicle repairs and services. The average markup in automotive parts and services is between 20-100%. You work hard for your money.  Let us help you save some more of it.
Here are the business cards with the logo we designed for the guys at BrokeMechanic.com.  What do you think?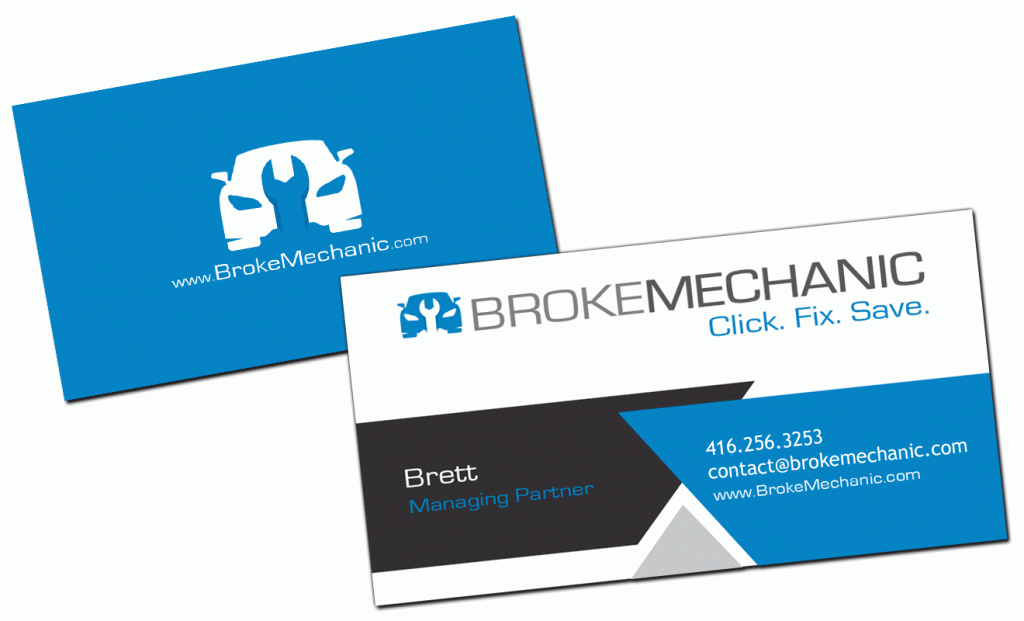 Think of us as a full service marketing department for your company without the nuisance of high salaries, medical and dental benefits or those pesky RRSP matching contributions.

At Spider Bay Studios we have been helping companies create lasting online marketing impressions Since 2004.
Do you have a company and need a new website?  Thinking of starting a company and need a logo and full branding package created? Call Jason at 416.556.3470 or send me an email jason@spiderbaystudios.com