Spider Bay Studios and Brick N Fire Restaurant in Bradford
Recently we created a brand new website for Brick N Fire restaurant in Bradford Ontario.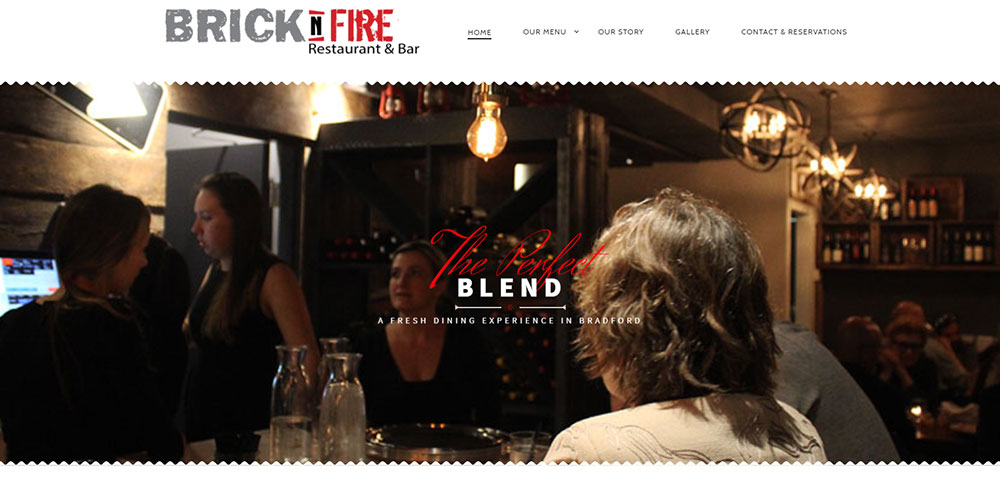 Dina and Dave are the owners and approached us to create a beautiful, captivating, visually stimulating and effective website for their new restaurant.  We discussed their needs and created a game plan to get their new website designed and launched in time for the grand opening of their new restaurant.
Is your website generating leads for you?  Contact us today, we can show you how to make more money and get more clients.
What did we do for them?
Dina and Dave really wanted to make a statement in Bradford with their new restaurant, Brick N Fire.  They also needed a website that would reflect their passion, the upscale dining experience decor and the beautiful food they create.  We helped them reach their vision.

We spent time at Brick N Fire and set up a few photo shoots to get custom photography for the new website.  Great pictures of the staff, decor and of course the food were captured to be used in the website design process as well as other marketing material.  Spider Bay Studios then created a beautiful new website, fully optimised to show up high in Google results so it is easy for people to find them online.  We also provided copy writing services and created  a good amount of the content for their new restaurant website.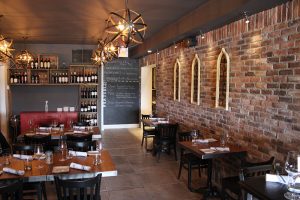 Dina and Dave are very happy with the results and their restaurant is very busy!  We have now been providing social media marketing services to Brick N Fire to help fill the restaurant for special event nights, banquets and general restaurant reservations.
Click here to check out the Brick N Fire website.
Lead generation pages for special events have also been created. These pages have been very effective in sending reservations directly to Brick N Fire to help find and fill up hungry customers
Are you looking for a company to create a new website, refresh your old outdated website, optimise your website for Google or to help you promote your business effectively on social media? 
Contact us today!  We would love to hear from you.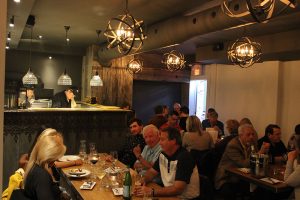 A little about Brick N Fire…
Brick N Fire is a beautiful new restaurant in the ever growing town of Bradford Ontario. Dina and Dave have created an intimate dining experience with an exquisite array of food options in the heart of town for you.  They hope to welcome you in the near future to Brick N Fire to relax, unwind and kickback.
For those with pure food indulgence in mind, you must visit Brick N Fire and experience internationally and seasonally inspired food expertly prepared by their chefs.  They love food, everything about it and hope to share it with you.